EnlightenMac Consulting is a full-service Macintosh-oriented technology company assisting clients in Los Angeles and surrounding areas with everything from in-house email and file server installation and maintenance to home-user tutoring.
PacificMac Consulting is now merged with EnlightenMac! We welcome all clients, old and new to get in touch any time. Keep your computers healthy and enlightened!
Whether you are looking to expand your office to include your own in-house email server, or you just need some help figuring out what a particular error message means, we have the right tools and expertise to get you going. Here are a few of the service options EnlightenMac Consulting has to offer.
๏ Software purchasing, installation, setup and troubleshooting. This includes all products from Apple, Microsoft, Adobe, Filemaker, and many other companies.
๏ Hardware purchasing, installation, setup and troubleshooting. This includes all computers, peripherals, iPhones, iPads, iPods, and other portable devices.
๏ Hardware repair and upgrades for most Apple desktop and laptop computers.
๏ Operating system maintenance, troubleshooting, repair and reinstallation.
๏ Data migration from old to new computers.
๏ Data recovery for computer hard drives and some portable devices
๏ Backup evaluation, creation and supplementation.
๏ Remote, telephone, email and onsite support options are available.
๏ Network evaluation, installation, setup, and security for hard-wired, wifi or combination systems.
๏ Custom-tailored design and deployment of Apple Server technologies, including filesharing, calendaring, web hosting and more.
๏ Kerio collaboration software installation setup and deployment for optimal data control and synchronization.
๏ Constant remote monitoring of servers,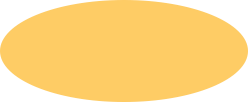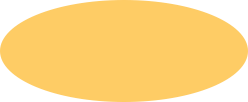 phone: (323) 496-2378
email: amy@enlightenmac.com
mailing address (only):
8391 Beverly Blvd #329
Los Angeles, CA 90048
©2018, EnlightenMac.com. All rights reserved.