You may have arrived here expecting a handful of links to various technology sites. While those kinds of links are often helpful, we feel that there are some other things on the internet that are even better. Below are a handful of non-profit and community organizations that we appreciate and like to support.
Clean Water Action is an organization of 1.2 million members working to empower people to take action to protect America's waters, build healthy communities and to make democracy work for all of us. For 36 years Clean Water Action has succeeded in winning some of the nations most important environmental protections through grassroots organizing, expert policy research and political advocacy focused on holding elected officials accountable to the public.
Environment California is a statewide, citizen-based environmental advocacy organization whose professional staff combines independent research, practical ideas and tough-minded advocacy to overcome the opposition of powerful special interests and win real results for California's environment. Environment California draws on 30 years of success in tackling our state's top environmental problems.
Amnesty International is a global movement of more than 3 million supporters, members and activists in more than 150 countries and territories who campaign to end grave abuses of human rights. Their vision is for every person to enjoy all the rights enshrined in the Universal Declaration of Human Rights and other international human rights standards.
The Harry Potter Alliance is a non-profit organization that takes an outside-of-the-box approach to civic engagement by using parallels from the Harry Potter books to educate and mobilize young people across the world towards issues of literacy, equality and human rights. By bringing fans together, they are able to harness the power of popular culture toward making our world a better place.
American Civil Liberties Union has been working for almost 100 years to defend and preserve the individual rights and liberties guaranteed by the Constitution and laws of the United States.
National Public Radio works in partnership with Member Stations to create a more informed public - one challenged and invigorated by a deeper understanding and appreciation f events, ideas and cultures. To accomplish this mission they produce, acquire, and distribute programming that meets the highest standards of public service in journalism and cultural expression; represent members in matters of their mutual interest; and provide satellite interconnection for the entire public radio system.
The Los Angeles Gay & Lesbian Chamber of Commerce is a 501c6 organization of gay, lesbian, bisexual, transgender and gay-allied businesses, professionals, and individuals, who have joined together to effect positive growth in ourselves, our work, our community and our future.
Public Broadcasting Service is a membership organization that, with its member stations, serves the American public with programming and services of the highest quality, using media to educate, inspire, entertain and express the diversity of perspectives. PBS empowers individuals to achieve their potential and strengthens the social, democratic and cultural health of the U.S.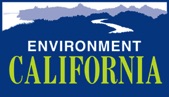 ©2018, EnlightenMac.com. All rights reserved.